This Memorial was created in the Loving Memory of our loved one, Tony Barthelemy. Tony was born in New Orleans, Louisiana May 16, 1991 and passed away June 28, 2006 at age 15. We will remember him forever.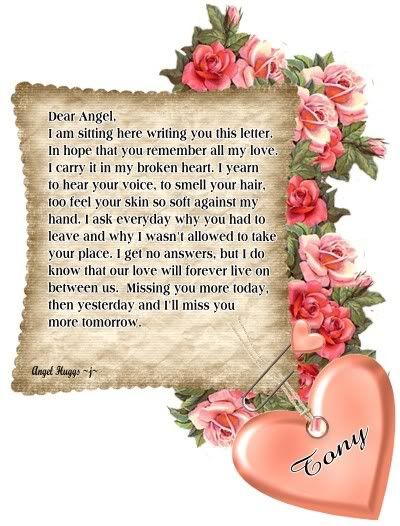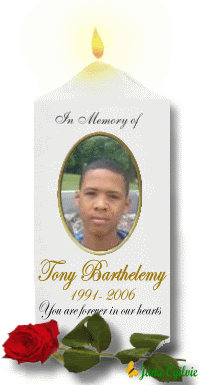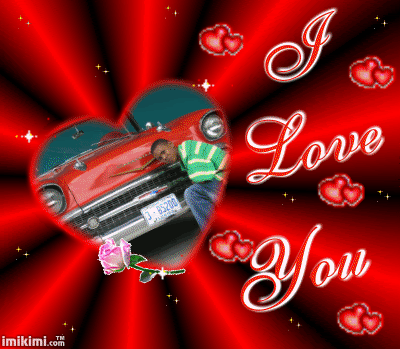 MOMMY LOVE'S U FOREVER
MY BEAUTIFUL SON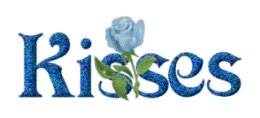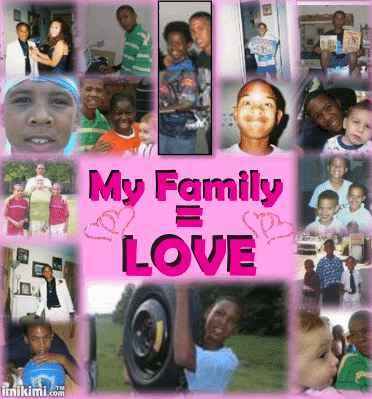 Precious Angel


Priceless Wonder

When I think of you
Nothing else seems to matter
The sweetest thing in all my life
You bring me joy.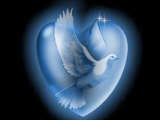 Loving you gave me something new
That I never felt, never dreamed of
My pride and joy, my masterpiece
We shared precious moments together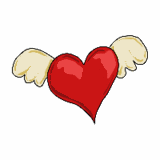 I will always and forever adore you
So beloved, so beautiful, so perpetual
Nothing can express the way I feel about you
My heart wonders and anticipates the next time

You need to know this spiritually
Just as I am here physically
You need to know that I'm missing you
Just as I know you're missing me


Telling me to be strong from beyond
Being my advocate from the universe above
Thankful I am that you were a part of me
Blessed to know that in heaven you be.

Just as we can grive and cry, we can also laugh and smile. We can also be in honor of our beloved, rather can be in constant sorrow. We can do many things, but the best of all is to keep our love alive.

Curtis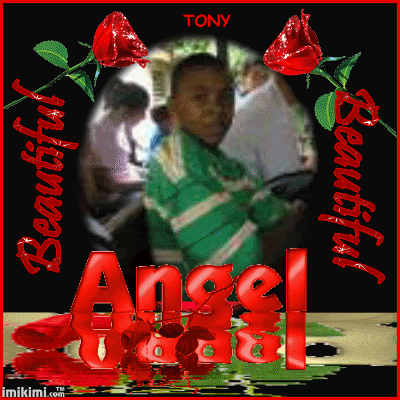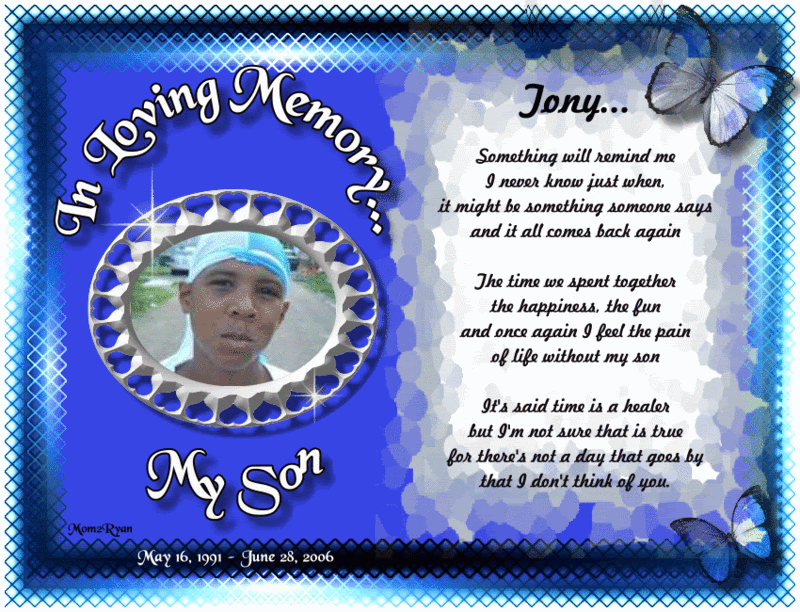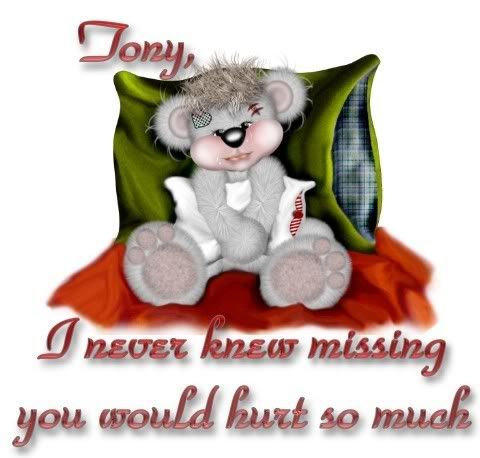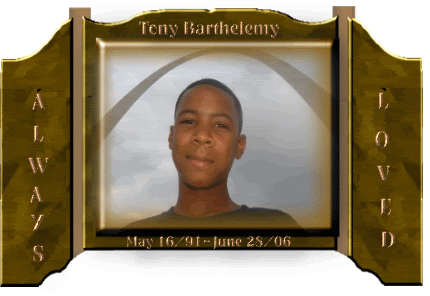 LENT FOR A WHILE

"I'll lend you for a little time a child of Mine," He said
"For you to love the while he lives, and mourn for when he's dead.
It may be six or seven years, or twenty-two or three.
But will you till I call him back, take care of him for Me?"

He'll bring his charms to gladden you, and should his stay be brief,
You'll have his lovely memories as solace for your grief.
I cannot promise he will stay since all from earth return,
But the are lessons taught down there I wish this child to learn.

I've looked the wide world over in my search for teachers true,
And from the throngs that crowd life's lanes I have selected you.
Nor will you give him all your love, nor think your labor vain,
Nor hate me when I come to call to take him back again?

I fancied that I heard them say, "Dear Lord, Thy will be done,
For all the joy Thy child shall bring, the risk of grief we'll run.
We'll shelter him with tenderness, we'll love him while we may.
And for the happiness we've known forever grateful stay.

And should the angels call for him much sooner than we've planned,
We'll brave the bitter grief that comes, and try to understand."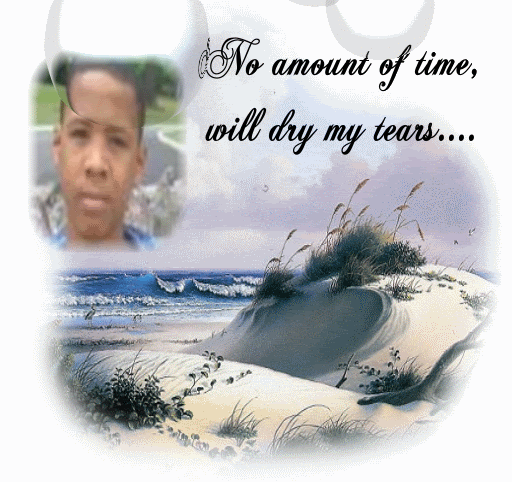 TONY EDMOND BARTHELEMY WAS BORN INTO THIS WORLD ON MAY 16,1991 IN NEW ORLEANS, LA. HE WAS 10 POUNDS 6 OUNCES. HE WAS A VERY HEALTHY BABY. HE LOVED TO EAT AND SLEEP.

AS TONY GREW UP HE WAS SO AMAZING. HE WAS SO LOVED BY EVERYONE.

TONY HAD A LOVED FOR DRAWING AND HAS BEEN DRAWING SINCE HE WAS A LITTLE BOY.

TONY NEVER HAD A HATE BONE IN HIS BODY. EVERYONE WHO CAME INTO HIS LIFE WAS HIS FRIEND.

AS HE GREW INTO A TEENAGER, HE STARTED TO GET INTO A LOT OF FIGHTS. HE WOULD ALWAYS ASK ME: "MOM WHY DOES EVERYBODY WANT TO FIGHT ME SO MUCH. IS IT MY COLOR OR WHAT?"

I TOLD HIM: "SON IT'S NOT YOUR COLOR. IT'S BECAUSE YOU ARE A GOOD AND HANDSOME YOUNG MAN." TONY NEVER STEPPED AWAY FROM A FIGHT. HE FELT LIKE HE HAD TO PROVE TO PEOPLE HE WASN'T SCARED!!!

I PUT HIM IN THE YOUNG MARINES IN 2005 TO KEEP HIM OUT OF TROUBLE. HE WAS UNDER ALOT OF PEER PRESSURE IN NEW ORLEANS LIVING IN A VERY POOR NEIGHBORHOOD. HE DID VERY GOOD IN THE PROGRAM.

ONE THING I SAY ABOUT MY TONY HE HAD MUCH RESPECT. HE ALWAYS SAID: " YES, MAM, OR "NO, SIR" ALL THE TIME. HE WAS A SWEET YOUNG MAN.

HE WAS A LIFEGAURD AT THE YMCA IN NEW ORLEANS. HE ALWAYS LOVED TO WATCH MANY KIDS SWIM.

HE HAD A LOVE FOR HIS FAMILY THAT WAS OUT OF THIS WORLD. HE LOVES HIS MOTHER SO MUCH. HE ALWAYS RESPECTED HER AND ALWAYS DID WANT HE WAS TOLD TO DO...

TONY LOVED MY COOKING. HIS FAVORITE WAS GUMBO, FRIED CHICKEN, STUFFED BELL PEPPERS AND DIRTY RICE!!! HE LOVED TO EAT!!!!

TONY WAS AN ACTIVE CHILD. HE ALWAYS STAYED BUSY. HE HAD A DIMPLE IN HIS LEFT SIDE OF HIS JAW THAT MADE YOU FALL IN LOVE WITH HIM. HE WAS A GIRL KNOCK-OUT. TONY HAD SO MANY GIRLS CALLING OUR HOME ALL THE TIME. IT DROVE ME CRAZY!

HE HAS TWO BROTHERS: PATRICK AND LORENZO BARTHELEMY. TONY HAD SO MANY AUNTS, UNCLES, AND OTHER FAMILY AND FRIEND'S!!!

HE WILL ALWAYS BE LOVED AND MISSED.

ON AUGUST 29,2005 TONY AND HIS FAMILY WENT THROUGH KATRINA, THE HURRICANE. WE WILL NEVER FORGET THIS DIFFCULT TIME IN OUR LIFE THAT BROUGHT SO MUCH PAIN AND LOSS. WE WENT TO ARKANSAS AND STAYED FOR A FEW MONTHS. OUR TIME THERE WAS SO AMAZING. EVERYONE IN ARKANSAS WAS SO SWEET AND KIND TO US. MY BOYS LOVED THEIR SCHOOL IN ARKANSAS.

ALSO, JESSIVILLE WAS THEIR DREAM SCHOOL. TONY WAS IN THE BAND AND ON THE FOOTBALL TEAM. HE HAD SO MANY FRIENDS WHO LOVED HIM SO MUCH. HIS TEACHERS FELL IN LOVE WITH HIM. ALSO, I WISH I HAD STAYED IN ARKANSAS. MY BOYS DIDN'T WANT TO LEAVE. THEY ALL CRIED. JESSIVILLE WILL ALWAYS BE IN MY KID'S HEART. TONY LOVED THAT SCHOOL SO MUCH. HE IS IN HEAVEN LOOKING DOWN ON ALL HIS FRIENDS AND TEACHERS IN ARKANSAS.

EVEN THOUGH WE LOST EVERYTHING, WE WILL NEVER FORGET THE KIND HEARTS THAT HELPED EASE OUR PAIN THROUGH OUR LOSS . BUT AS A FAMILY WE HAD EACH OTHER AND MADE IT THROUGH .

THE BOYS AND I MOVED TO TEXAS TO GET BETTER HELP IN TRYING TO FIND A HOME. TONY WAS SAD HE DIDN'T LIKE TEXAS. HE WAS SO DEPRESSED. HE MISSED NEW ORLEANS, AND ALL HIS FRIENDS. HE ALSO MISSED THE YOUNG MARINE PROGRAM. SO, I LET HIM GO TO NEW ORLEANS TO STAY WITH HIS DAD FOR A WHILE UNTIL I GOT MYSELF TOGETHER TO FIND A NEW HOME.

HE WENT TO NEW ORLEANS IN JANUARY TO STAY WITH HIS FATHER. WE ALWAYS TALKED TO EACH OTHER ON THE PHONE AND I ALWAYS SENT HIM CARDS IN THE MAIL.

HIS BROTHERS AND I WENT TO NEW ORLEANS A COUPLE TIMES TO SEE HIM. HE HAD GOTTEN SO TALL. HE WANTED TO COME HOME, SO I WAS GOING TO BRING HIM HOME IN JUNE WHEN THIS NIGHTMARE STARTED......

I RECIEVED A PHONE CALL TELLING ME THAT MY SON WAS MISSING. I HAD A BREAKDOWN. WHEN I GOT TO NEW ORLEANS IT WAS ON A TUESDAY, I GOT THE CALL ON A MONDAY. I STILL DIDN'T KNOW WHAT HAPPENED OR WHERE WAS MY SON. TONY'S BODY WAS FOUND ON A SUNDAY, FATHER'S DAY, JUNE 18, 2006.

MY SON WAS IN THE HOSPITAL. I DIDN'T EVEN KNOW MY SON WAS BEATEN, SHOT, AND THROWN IN THE WOODS!!!

WATCHING MY SON SUFFER BLEW ME AWAY. NO ONE TOLD ME ANY THING!!!!!!

MY SON DIED IN MY ARM ON JUNE 28,2006. IT CHANGED MY LIFE FOREVER..

I MISS MY SON SO MUCH.

TONY MURDERERS WERE RUNNING FOR A YEAR. ONE IS IN JAIL NOW, PHILLIP HELTON. HE WAS CAUGHT IN NEW ORLEANS ON JUNE 18,2007.
AND ANOTHER ONE STILL IS ON THE LOOSE!!!

TONY DID NOT DESERVE TO DIE THE WAY HE DID. NO CHILD DOES. HAVE MERCY ON THEIR SOULS FOR WHAT THEY DID TO MY SON. THEY WILL HAVE TO ANSWER TO GOD FOR WHAT THEY'VE DONE TO TONY,THIS WAS AN EVIL ACT, AND TONY DID NOT DESERVE TO DIE LIKE THIS. NO CHILD SHOULD.

MY SON IS A BEAUTIFUL ANGEL NOW!!WE ALL LOVE YOU TONY!!HE WILL BE VERY MISSED!!!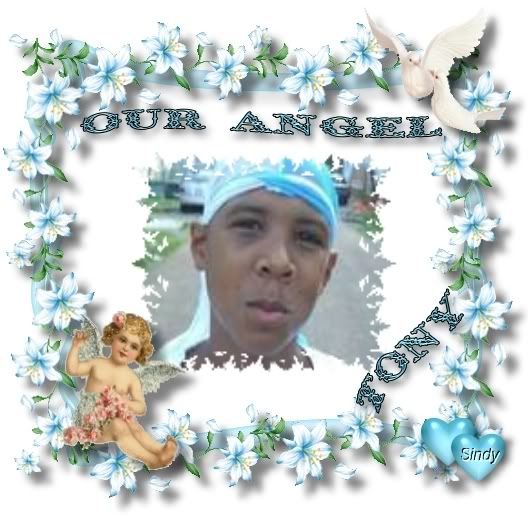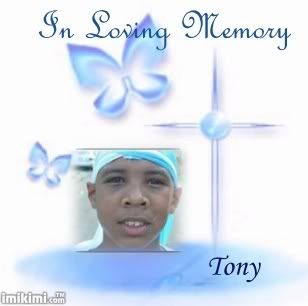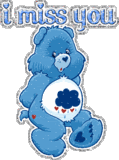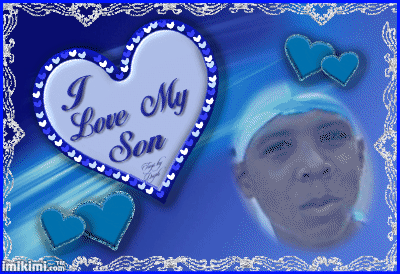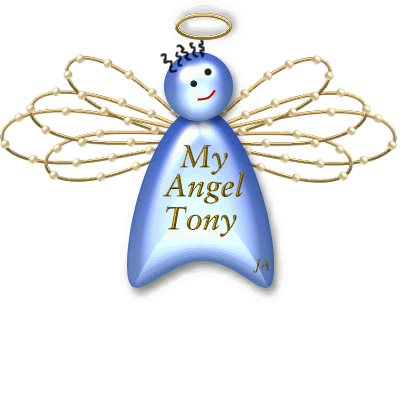 June 17,2006, Tony was shot in the neck, beaten and thrown in a wooded area. He was found on Father's Day of June 2006. He became paralyzed and comatose for two weeks.






Tony departed earthly life to be with Jesus
June 28, 2006.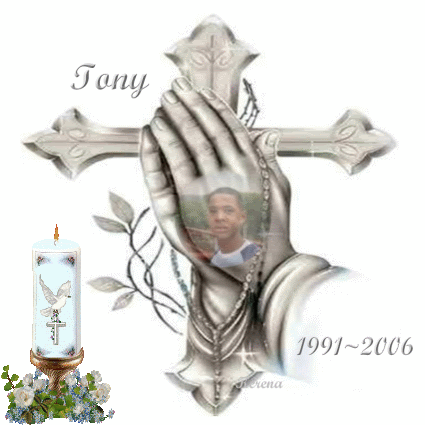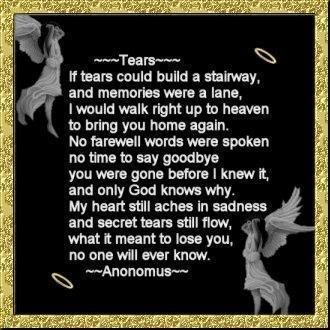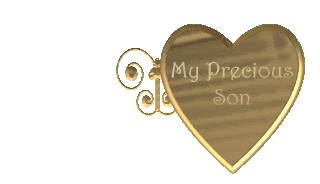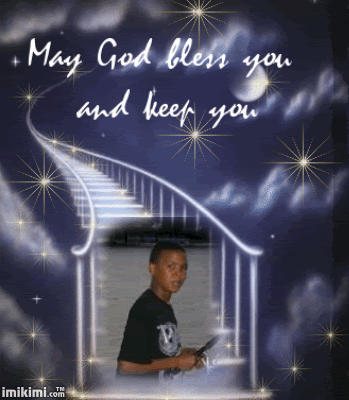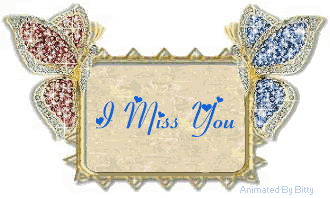 Tony was a beautiful child.


HAVE YOU EVER?

Have you ever had a child?
Reach inside yourself and find
All the love you have ever known:
Love of family and friends,
Love of pets, possessions and places,
Love of favorite foods, music and experiences.
Take all your loves, big and small
And let them fill your heart with joy.
What a wonderful feeling!
Yet it barely begins to scratch the surface
Of the depth of love one has for their child.

Have you ever lost a child?
Reach inside yourself and find
All the pain you have ever known:
Pain of losses and regrets,
Pain of illness, lost loves and rejection,
Pain of memories, failures and unfulfilled dreams.
Take all your pains, big and small
And let them fill your heart with sorrow.
What a terrible ache!
Yet it barely begins to scratch the surface
Of the depth of pain one has for the loss of their child.

When you lose a child, you lose a part of yourself - literally.
And you lose a part of your future: your hopes and dreams.
No one ever fully recovers from the loss of a child.
Please do not expect that we will ever "get over it".
Our hearts will forever be scarred by our loss.
Over time, the scars will fade,
And we will come to treasure those scars
Not as reminders of our loss
But of our tremendous capacity for love
And how we are so very blessed
To carry the memory of our child forever.

So please forgive us our tears
They may seem to come too often,
But know that they are helping us heal.
You cannot protect us from our memories
Nor stop our remembrance with your avoidance.
So please ask us about our child,
For we need to speak of them.
And please share your children with us,
For we need to share in the joy of others.
We are uncomfortable too, but we need you
To be present, to listen and to embrace us with compassion.

Peace be with you on this journey
Kayt, Wes Matheson's mom
Website: http://wesley-matheson.memory-of.com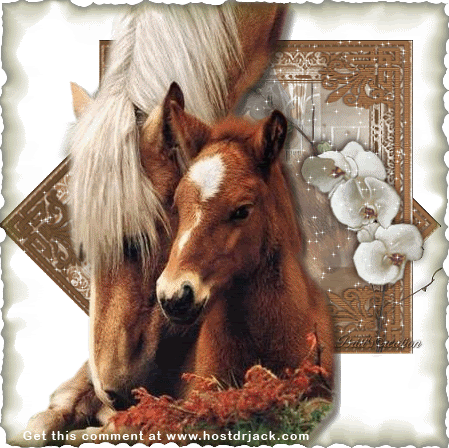 Tony loved horses.












Tony's murderer has been captured. .



The pain hurts our family daily.


The Family Tony Left Behind.




My Three Angels
Tony - My Angel In Heaven
Patrick & Lorenzo - My Angels On Earth



Tony loved to draw and was a very good swimmer. He served as a lifegaurd at the YMCA of New Orleans.

YMCA of Greater New Orleans

Tony was born in New Orleans, May16, 1991. My sweet and handsome baby! Tony would have been 16 year's old.





Tony leaves behind two brothers: Patrick and Lorenzo Barthelemy, a loving Mother, Michelle Brown and lots of family and friends.




Tony had a love for babies. He had a beautiful dimple in his left side of his jaw. Everywhere Tony went, he impacted people lives.




Tony & Mom





Tony was in the Young Marines of N.O.




Tony loved Bears.




Tony was going into the10th grade.




Tony will forever be missed.



A GRIEVING MOTHER'S WISH LIST

I wish you would not be afraid to speak Tony's name. He lived and was important,
I need to hear his name, and I need to share memories of him.

If I cry and get emotional when we talk about Tony, I wish you knew that it isn't because
you hurt me: the fact that he died causes my tears. You have allowed me to cry and I thank you. Crying and emotional outbursts are healing.

I will have emotional highs and lows, ups and downs. I wish you wouldn't think that if I have a good cry my grief is all over.

Being bereaved is not contagious, so I wish you wouldn't stay away from me.

I wish you knew all the "crazy" grief reactions that I am having are in fact very normal. Depression, anger, fear, hopelessness, short- term memory loss, and questioning of values and beliefs are to be expected following a death.

I wish you wouldn't expect my grief to be over in 6 months or even a year. The first few years are going to be exceedingly traumatic for me. As with alcoholics, I will never be "cured" or a "formerly bereaved", but forevermore be recovering from my bereavement.

I wish you wouldn't expect my family's grief to be over in 6 months or even a year. The first year will be full of firsts without Tony, who was a loving member of our family. They too may cry and have emotional outbursts. There is no right or wrong way to grieve or any specific length of time to grieve the tragic loss of a beloved family member.

I wish you understood the physical reaction to grief. I may gain weight, lose weight, sleep all the time or not at all, develop a host of illnesses and be accident prone, all of which are related to my grief.

Tony's birthday, the remembrane of his death and the holidays can be terrible times for my family and me. I wish you could tell us that you are thinking of us and Tony on these days. And if we get quiet and withdrawn, just know that we are thinking about Our Son and don't try to coerce us into being cheerful.

I wish you would understand that I have to hurt before I can heal.

I wish you wouldn't tell me you understand how I feel, because unless you have lost a child, you couldn't possibly understand my pain.

I wish you understood that grief changes people. I am not the same person I was before my beloved Tony died and I will never be that person again. If you keep waiting for me to "get back to my old self" you will stay frustrated. I am a new creature trying to redefine myself with new thoughts, dreams, aspirations, values and beliefs. Please try to get to know this different me -- I'm the one who'll be here from now on.

I wish you knew how much the loving support I receive from my family and special friends means to me. I don't think I would have made it this far without them.

--Author to Original Poem Unknown --






Tony loved to ride horses. Now he is in heaven riding Jesus horses!









Son fly high in the midst of the blue skys.






We will meet up again. I know you have many new friends!






I love you more and more each day!


Love your Family!



MOTHERS OF MURDERED SONS/DAUGHTERS
http://moms.memorial-of-love.net